Baker High School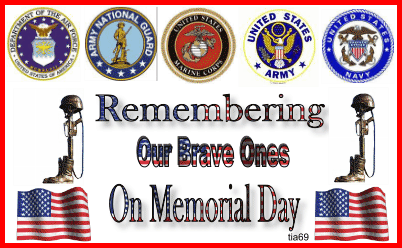 C/O Richard Hutchins, Bastrop County Texas Veterans' Commission Representative:
The Memorial Day Weekend is upon us and many look upon this a long weekend off and the start of the summer but many forget the real meaning of recognizing Memorial Day. Memorial Day is thought to have originated at the end of the Civil War when the graves of Confederate War dead were decorated by groups of southern ladies and became known as "Decoration Day". The first official Union Memorial Day occurred on 30 May 1868 when flowers were placed on the graves of Union and Confederate graves at Arlington Cemetery. It wasn't until after WWI when Memorial Day began to be recognized as the day to honor the service and sacrifice of all Americans who fought in any war.
Memorial Day is now normally observed on the la...st Monday in May creating a three day weekend for most. Several states, including Texas, continue to have an additional day to recognize Confederate war dead. Texas observes this on January 19th each year. Regardless, many Americans fail to recognize the true meaning of Memorial Day to that end the "National Moment of Remembrance" resolution was passed in December 2000 which asks all Americans to take time out on Memorial Day at 3 p.m. local time, "To voluntarily and informally observe in their own way a Moment of remembrance and respect, pausing from whatever they are doing for a moment of silence or listening to 'Taps."
Let us not forget this Memorial Day the service and sacrifice of those great Americans who fought in any conflict and gave their last full measure of devotion, some many years after leaving the battlefield. They gave their all and it is up to us to honor and remember them.


Please Keep Your Primary Email Address Updated!
This is very important! If your email address becomes inactive, our site will receive error messages each time any communication generates from our site to your email address.

Please maintain active email addresses by clicking on EDIT CONTACT INFO (left side of your screen). Make necessary changes and click on SAVE CHANGES.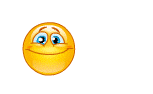 ---

PRIVACY NOTICE: All contact information (address, phone number, e-mail address) entered into this website will be kept confidential. It will not be shared or distributed. Your contact information is private: your street address, e-mail address, and phone number cannot be seen by the classmates unless you grant permission on your Profile. When someone clicks on your name, the only contact information they will see is your city and state and whatever information about yourself you choose to put on your Profile. Unless you explicitly grant your permission, your email address is not visible, although an email can be sent to you using the contact box at the top of your Profile page.

Email notifications from this web site: For those of you with spam blocking or email filtering capabilities, please add lions.pride@live.com and noreply@classcreator.net (that's a .net, not a .com). to your email account as a safe sender (or add to your contact list) in order to receive email communication from this web site. We do not want to receive "bounce back" emails and don't want you to miss receiving emails from other classmates! :>