Baker High School
USER MUST KNOW! :)
Welcome LIONS!
Welcome to the Baker High School All Class website.
1. Below is additional information you may like to browse through to understand the site a bit and pick up some "useful tools" to use when logged in. <: AND if you notice any good info as you are enjoying and participating in the site, please send Cathy a message and suggest to her to add it here! Thanks!
2. Email notifications from this web site: For those of you with spam blocking or email filtering capabilities with your email accounts, please add dandylions72bhs@hotmail.com and noreply@classcreator.net (that's a .net, not a .com) to your email account as a safe sender in order to receive email communication from this web site.

3. LION FORUMS!
We are an ACTIVE PRIDE of LIONS! ROARING together! Check us out by CLICKING on LION FORUMS on the top menu of your site screen. Take a few moments to familiarize yourself with ALL the Forums that are available - how you can tell WHEN there are new POSTS on them, etc.... And jump right in and join the FUN!!!!

You definitely want to check-in with the Lion Discussions forum and the Bakerville Chat monthly topics....to keep up with the latest LION activities and etc!

4. Profile Subscriptions and WHEN you receive Site Communications....
5. LION PROFILES!
a. Cruise LION PROFILES and catch up on ALL LIONS who have made the time to share their lives so other Lions are now up-to-date on what's going-on with them! And you can send a message to them!
(1) Click on Lion Profiles to open it up.
(2) You'll see a Search tool. Type in a Lion/Classmate's name or portion of the name and the site will look for a match. Then you can click on the match.
(3) You'll also see a list of all the Class years. If you know the Class Year of the person you are looking for, click on the Class Year.
(4) Then look through the ClassList for their name and click on it.
(5) This opens their profile so you can read about them. At the top of the profile is a link to send them a private message. Scroll to the bottom of the profile page and you can add a comment to their profile that they can see and anyone else who visits their profile.

b. Update Your Profile:
Look on the left side of your screen under MEMBER FUNCTIONS, click on Edit Profile
Scroll down your profile and add or change what you'd like to ....
REMEMBER only answer what you'd like to.... if you don't want to answer some or any, that is fine.....If you don't answer the questions or the field, it will not show on your profile.....

REMEMBER to save your changes.... at the bottom of your screen... <:

6. Upload Your Yearbook Photo and Photos to Your Profile!
Click here for How-To for your Yearbook (Master, Then, Now) Photo....
Click here for How-To for other photos...
7. PRIVACY NOTICE: All contact information (address, phone number, e-mail address) entered into this website will be kept confidential. It will not be shared or distributed. Your contact information is private: your street address, e-mail address, and phone number cannot be seen by the classmates unless you grant permission on your Profile. When someone clicks on your name, the only contact information they will see is your city and state and whatever information about yourself you choose to put on your Profile. Unless you explicitly grant your permission, your email address is not visible, although an email can be sent to you using the contact box at the bottom of your Profile page.
Make note of this! Do not share or distribute any contact information you obtain from our website! Especially referring to turning over this information to commercial organizations for their gain, etc..... NOTTA! We actually had a case of this in May 2011. If it occurs again, the LION and any LION doing the same thing in the future will be removed from the website!
8. GREAT to have you with us! Read below for some "useful tools"! Thanks!
"LIONS - PLEASE COMMIT THE FOLLOWING TO MEMORY!"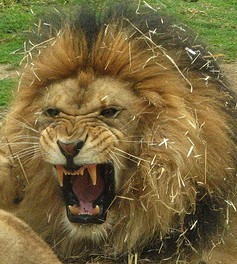 IF YOU FORGET YOUR PASSWORD!
Print and Tape this note somewhere! <:
At the Home Page login, type in your email address and then click just below on Forgot Password.
The site will email you a link to reset your password.

Married couples who share the same email address: One of you will need to create a unique email address to distinguish between individual profile messages sent to you.

IF YOU NEED TO CHANGE YOUR EMAIL ADDRESS OR NAME OR MAILING ADDRESS...
Login to the Site
Look under MEMBER FUNCTIONS (Left side of your screen)
Click Edit Contact Info
This opens screen 1 of your profile with contact info - make your changes and remember to SAVE (bottom of screen) when you are finished.
AND REMEMBER! Once you change your email address, the new email address becomes your LOGIN! Password remains the same unless you decide to change it!

SEND PRIVATE MESSAGES TO LIONS!
When logged in, click on Lion Profiles and click on the Class year and then on the name of the person you want to send a message to...... This will open their profile for you.... At the top of the profile you can send a private message to the person. Here is where you'll type in a Subject then TAB to the body of the message and type away.... Then click on the SEND button.... :>
When they send you a message, you'll receive an email in your email account notifying "you have a new message" at the LionsPride site. Login to the site and click on "Message Center" under your Member Functions menu.


MORE INFO ABOUT PRIVATE MESSAGES AND PROFILE/PHOTO COMMENTS


1. When you leave a comment on your profile page, or under a photo:

You respond in the Post Comment box that appears under that person's comment. This person and yourself will receive an email notifying you the comment response has been posted. When you receive the email, you click into the area indicated and it will bring you to your profile page to view it...... (if you aren't already logged in, you'll have to login first....)

2. When you send a private message, how or where do we go to respond to it so they will receive, see, or get our response comment to their original message, while at the same time seeing or knowing what their original message was or is?

When someone enters another classmate's profile, and sends them a private message two things happen:

a. (1) The classmate receiving the message receives an email notifying them someone (names person) has sent them a private message... gives them a link view it.......

(2) When the classmate logins to the site, in the upper right corner they'll see (1 new message) (or maybe more than one ..... depending on how many folks have sent them messages.....)
They can click on the (1 new message) indicator and it will bring them to the message to read and respond to if they wish to.....

b. OR they can look on the left side of their screen - under "Member Functions"
Click on "Message Center"
This provides an INBOX list of all messages received - latest first........ Click on the message to view and respond if they want to....

And also an OUTBOX list of all messages sent out......