Baker High School
Baker Annuals!

Welcome to the LIONSPRIDE
Baker High School Annual "Hall of Fame"!
Hello Lions!
Wow! We've made great progress scanning in and uploading 24 Baker annuals to our Lionspride site and working on others. (And there's room for more!) This is a very time consuming venture for each volunteer who took on these annuals and some accomplished multiple annuals. Below is a listing of WHO made the time to complete one or many of these projects. THANKS to EACH of YOU!!!
Also click on the paw below to see an "ANNUAL CHART" that shows a recap on each annual and the ones with zip files of the annuals you can download to your computer and have your own digital copy; and the ones we still need volunteers for! :>

(To obtain zip copies...click on Baker Annuals! and the annual icon...follow the instructions....) Any volunteers for uploading the remaining annuals...either send me a site message or email me at lions.pride@live.com Thanks! :>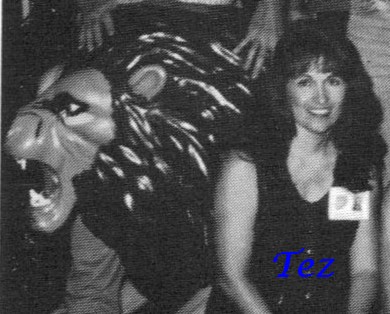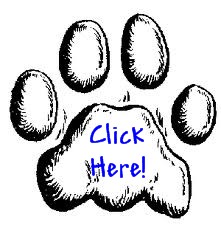 PLEASE remember! Our Baker High School Alumni Association, Inc sponsors our Lionspride website! So....along with paying for an annual scholarship (s), Baker activities, your Alumni Association also pays for this website.....allowing us to do all the things we are doing! AND the "Annual Project" is consuming much of our server space and we'll have to renew our subscription and server space periodically.
PLEASE consider renewing your BHS Alumni Association membership OR join/re-join your Alumni Association! I hope you enjoy our website and would greatly appreciate your Alumni Association support! Thanks! :> Tez
Click on "BHS Alumni Association, Inc" (left side of screen) to find out more about your Alumni Association and JOIN LEO or Pay your annual dues !!! Thanks!



| | | |
| --- | --- | --- |
| | | |
| | | |
| | Class of 1945 | |

105 Photos 4/27/11

| | | |
| --- | --- | --- |
| | | |
| | | |
| | Class of 1946 | |

138 Photos 3/19/12

| | | |
| --- | --- | --- |
| | | |
| | | |
| | Class of 1947 | |

117 Photos 2/6/12

| | | |
| --- | --- | --- |
| | | |
| | | |
| | Class of 1948 | |

121 Photos 2/11/12

| | | |
| --- | --- | --- |
| | | |
| | | |
| | Class of 1949 | |

143 Photos 4/10/12

| | | |
| --- | --- | --- |
| | | |
| | | |
| | Class of 1950 | |

119 Photos 2/16/12

| | | |
| --- | --- | --- |
| | | |
| | | |
| | Class of 1951 | |

142 Photos 4/1/12

| | | |
| --- | --- | --- |
| | | |
| | | |
| | Class of 1952 | |

123 Photos 2/16/12

| | | |
| --- | --- | --- |
| | | |
| | | |
| | Class of 1953 | |

137 Photos 2/10/12

| | | |
| --- | --- | --- |
| | | |
| | | |
| | Class of 1954 | |

1 Photo 5/3/12

| | | |
| --- | --- | --- |
| | | |
| | | |
| | Class of 1955 | |

1 Photo 5/3/12

| | | |
| --- | --- | --- |
| | | |
| | | |
| | Class of 1956 | |

1 Photo 5/8/12

| | | |
| --- | --- | --- |
| | | |
| | | |
| | Class of 1957 (Seniors) | |

19 Photos 5/16/13

| | | |
| --- | --- | --- |
| | | |
| | | |
| | Class of 1958 (Seniors) | |

26 Photos 8/20/10

| | | |
| --- | --- | --- |
| | | |
| | | |
| | Class of 1959 | |

166 Photos 3/28/12

| | | |
| --- | --- | --- |
| | | |
| | | |
| | Class of 1960 | |

208 Photos 3/12/12

| | | |
| --- | --- | --- |
| | | |
| | | |
| | Class of 1961 | |

193 Photos 5/3/12

| | | |
| --- | --- | --- |
| | | |
| | | |
| | Class of 1962 (Seniors) | |

1 Photo 8/14/10

| | | |
| --- | --- | --- |
| | | |
| | | |
| | Class of 1963 | |

205 Photos 8/26/10

| | | |
| --- | --- | --- |
| | | |
| | | |
| | Class of 1964 | |

206 Photos 5/5/12

| | | |
| --- | --- | --- |
| | | |
| | | |
| | Class of 1965 | |

249 Photos 6/8/12

196 Photos
5/26/14

Class of 1966

| | | |
| --- | --- | --- |
| | | |
| | | |
| | Class of 1967 | |

1 Photo 5/3/12

| | | |
| --- | --- | --- |
| | | |
| | | |
| | Class of 1968 | |

266 Photos 8/19/15

| | | |
| --- | --- | --- |
| | | |
| | | |
| | Class of 1969 | |

1 Photo 5/3/12

| | | |
| --- | --- | --- |
| | | |
| | | |
| | Class of 1970 | |

1 Photo 5/5/12

| | | |
| --- | --- | --- |
| | | |
| | | |
| | Class of 1971 | |

281 Photos 7/16/11

| | | |
| --- | --- | --- |
| | | |
| | | |
| | Class of 1972 | |

453 Photos 10/26/10

| | | |
| --- | --- | --- |
| | | |
| | | |
| | Class of 1973 | |

1 Photo 5/3/12

| | | |
| --- | --- | --- |
| | | |
| | | |
| | Class of 1974 (Seniors) | |

1 Photo 5/3/12

| | | |
| --- | --- | --- |
| | | |
| | | |
| | Class of 1975 (Seniors) | |

31 Photos 5/3/12

| | | |
| --- | --- | --- |
| | | |
| | | |
| | Class of 1976 | |

1 Photo 5/8/12

| | | |
| --- | --- | --- |
| | | |
| | | |
| | Class of 1978 | |

1 Photo 5/3/12

| | | |
| --- | --- | --- |
| | | |
| | | |
| | Class of 1980 | |

1 Photo 3/7/17

| | | |
| --- | --- | --- |
| | | |
| | | |
| | Class of 1981 | |

150 Photos 3/21/17

| | | |
| --- | --- | --- |
| | | |
| | | |
| | Class of 1982-1991 | |

0 Photos

| | | |
| --- | --- | --- |
| | | |
| | | |
| | Class of 1987 | |

130 Photos 6/19/12